Description:

Methenolone Enanthate is the injectable version of methenolone with a long ester attached to slow absorption of a the active methenolone compound and provide steady blood concentrations. The oral version of this compound is practically identical with the difference being the attached ether (the oral version has a shorter acetate ester attached). Both versions of methenolone are good choices for cutting cycles for men and/or women and have shown to maintain muscle while on a low-calorie diet. Methenolone Enanthate provides a less frequent administration mode for methenolone and anecdotally appears to require a lower overall dose in order to be as effective as the oral acetate version.

Methenolone has a reputation as being a very safe steroid and in doses of up to 200 mgs/week very little side effects are reported. Unfortunately, many users also report minor gains at best using such a low dose and more pronounced gains seem to occur at 350 mgs/week (100 mg EOD) and up. While methenolone is mild without much HPTA suppression, higher doses will result in negative feedback in this regard. Also, some users report hair loss while using Primo so a product like finasteride may be necessary while cycling methenolone. On the plus side, because of the few side effects exhibited by primo use, an anti-estrogen is likely not necessary.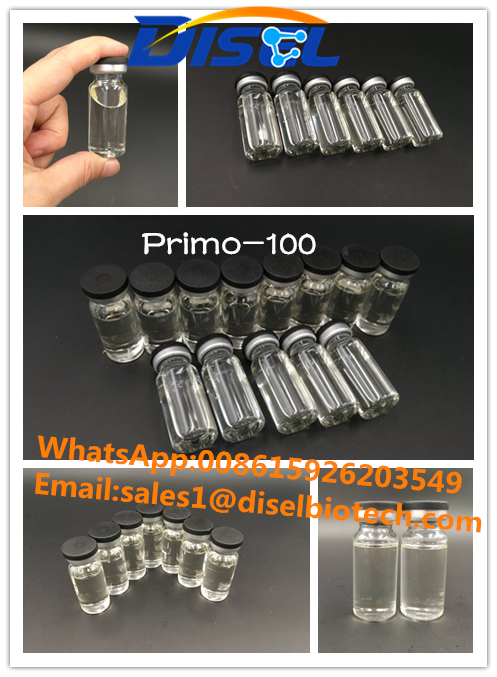 Methenolone Enanthate/Primobolan Dosage


Medical prescription guidelines for Primobolan doses can be broken apart into two categories:
(1)Oral Primobolan doses
Injectable Primobolan (Methenolone Enanthate): Medical prescription guidelines for the injectable variant of Primobolan called for an initial dose of 200mg, followed by 100mg weekly for the duration of therapy. Depending on the medical condition being treated, Primobolan doses can land anywhere in the range of 100mg every 1 - 2 weeks or 200mg every 2 - 3 weeks. There exist no separate medical dosing guidelines for female patients.

(2) Injectable Primobolan doses
Oral Primobolan (Methenolone Acetate): Medical prescription guidelines for the oral variant of Primobolan were that of 100 - 150mg per day for no longer than a 6 - 8 week period. Just as with the injectable Primobolan prescription guidelines, there are no separate instructions for female Primobolan doses.
How to make an order :

1. Name what your need ( which product , quantity )
2. Full payment would be done once we come to an agreement on all details .
3. Parcel would be shipped out upon receipt of payment .
4. Info about parcel would be offered ( Photo , tracking number )
5. Finally you would get the parcel in 3~7 days .


Payment and Shipping:





Our service:

1.We have experience in exporting Pharmaceutical intermediates .
2.Professional packing with professional materials
3. We have products in stock, and we will deliver them soon when your PO arrived. Meanwhile we will give you the tracking number in order to make you know the exact location of the products. We will keep track of the product until they arrive you; We choose the best courier service for you, and with the delivery around 5-7 working days.
If any new enquiry,please feel free to contact us!

Our Advantages:

1,High quality under strict QC/QA system with GMP factory price
2,Fast and safe delivery with secure and discreet shipment
3,Providing complete services with our resource integration, we can thus create more competitive
advantages for you!